After sending Black Magic, I brought the pysche with me to the Frontline which help me send Boogie Knights V8 but in my opinion a soft V8.
Boogie Knights goes up Sloper Dan but you take some crappy edges to the mantle instead some good sloper/jugs.
It has 1 difficult gaston move which I felt like I broke my shoulder on but my shoulder quickly warmed up to it and it was sent within 6-7 tries.
Tony got so close to sending Boogie Knights, with his best attempt doing all the moves bar the first move!
Unfortunately the problem did not go for him which frustrated him quiet abit.
It's ok, next time fella!

Rob unlocked a new sequence on his project Sloper Dan low extension, which should go for him next time we visit The Frontline!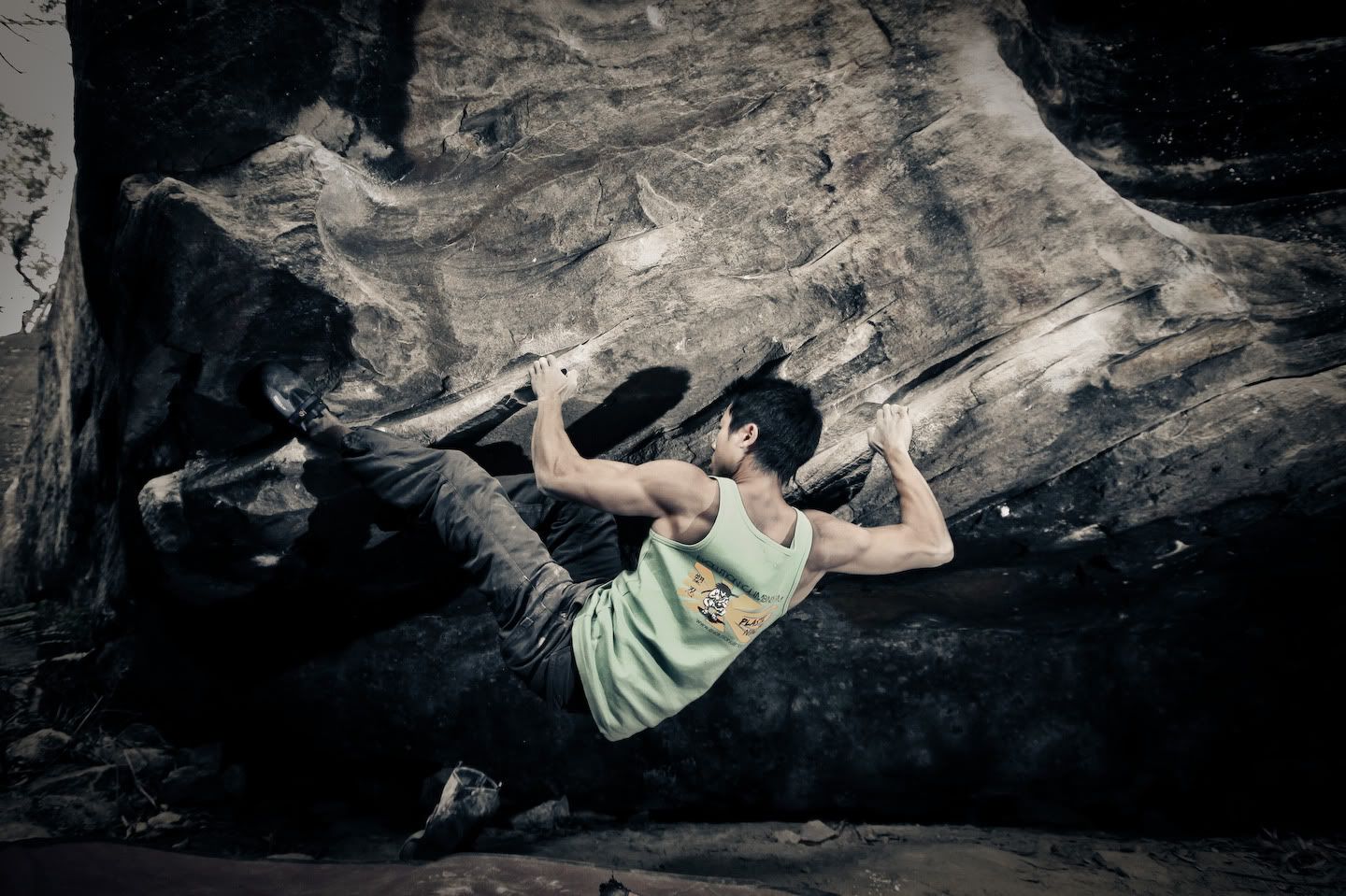 Rob on Sloper Dan Low (wallpaper size)
Photo By Nam Tran
Photos from Today are
HERE
.